By Charlotte Lowrie
If you're like me, you have at least one, and probably multiple touch-screen devices such as an iPhone, iPad, or other devices, and a stylus is handy for navigating the screens without leaving fingerprints. And if your fingers are large and less than precise, then a stylus can make your touches much more precise. And while a stylus is handy, it's functionality doubles when the other end of the instrument is a nice pen for traditional writing uses. I've found the best pen-stylus of the ones I've used so far.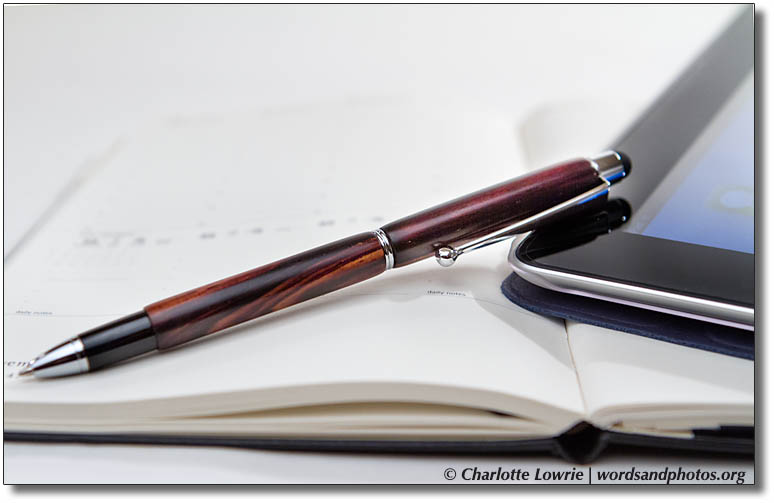 This pen-stylus is handmade by good friend and fellow photographer, Jon Canfield. Jon makes each pen-stylus by hand, and that means each instrument is unique. He uses beautiful woods ranging from Ambrosia Burl to Zirocote. The hardware on the pen also differs depending on the wood you choose, and it ranges from chrome and gold to 24K gold. If you want a jazzy, colorful pen-stylus, Jon offers two acrylic pens, as of this writing.
I am very particular about the pens that I use. I care about the barrel dimensions, the grip materials, and the weight and balance of the pen. I find that this pen has a good feel as I hold it in my fingers. The overall pen weight is substantial enough to provide good balance. The smooth wood also is nice for use as a pen or stylus. Plus the way that Jon works the wood maximizes the wood grain and color so that the pen adds a nice touch of elegance to my desk.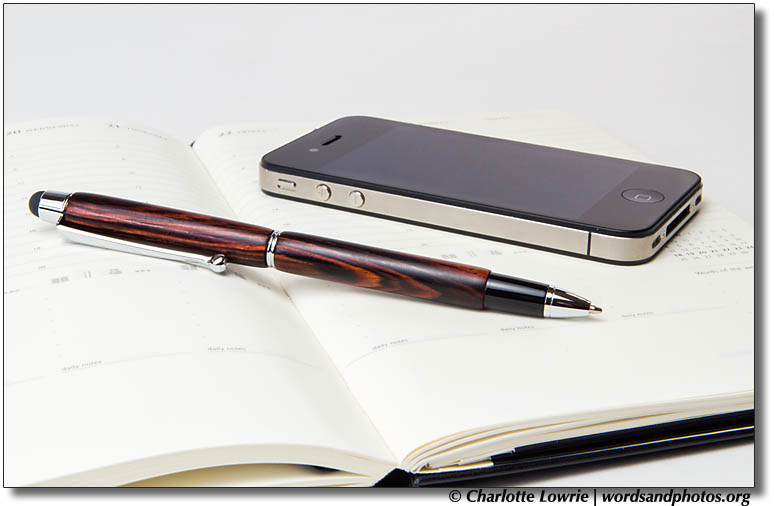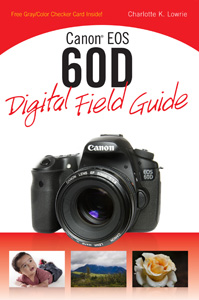 I highly recommend Jon's beautiful pen-stylus. If you prefer a single-use instrument, Jon also offers a stylus only instrument. And there is also a mini version that you may like. Prices range from approximately $25 to $12 depending on the product at this writing.
Also be sure to check out my book, the Canon EOS 60D Digital Field Guide.

Related articles:
Reenergize Your Photography
Successful Images Tell a Story
Canon EOS 5D Mark III Tips