Professional Summary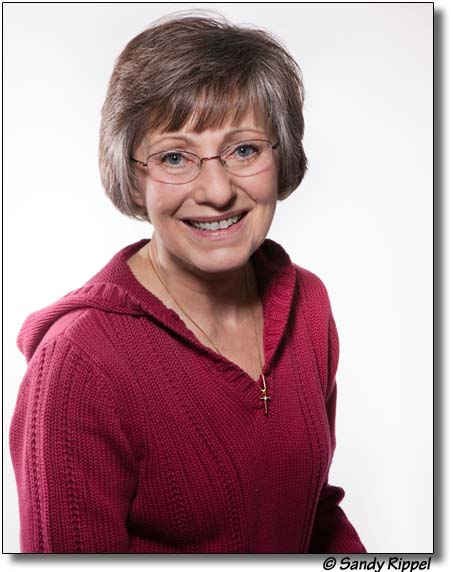 Charlotte Lowrie, a freelance professional photographer and an award-winning writer based in the Seattle, WA area, is available for freelance magazine writing, book authoring, and technical editing projects. She is also an experienced online instructor at BetterPhoto.com where she teaches two courses every month.
Charlotte's writing and photography has appeared in newsstand magazines including Popular Photography & Imaging, and PHOTOgraphic magazines, and on the Canon Digital Learning Center. She is the author of eight books (see below) all published by John Wiley & Sons Publishers. She teaches two online classes for BetterPhoto.com. She is featured as a master photographer on TakeGreatPictures.com.
For four years, Charlotte was the managing editor of the MSN Photos Web site, and she was the managing editor of Double Exposure magazine published by Photoworkshop.com for a year. Her images have been published in books, magazine articles, and advertisements, and a selection of images were exhibited at a Midwest gallery. One of her images recently received an Honorable Mention in the Women in Photography "Portrait" competition.

Charlotte specializes in portrait, stock, and editorial assignment photography.
Professional Background
More than 20 years of writing and photography experience including award-winning news and feature articles for magazines, newspapers, international Web sites, corporate publications, and photography books. Also 16 years of technical writing and editing experience with Microsoft Corp. in Redmond, WA.
Books & Articles:
* Canon EOS 7D Field Guide (2009), John Wiley & Sons Publishers


* Canon EOS T1i/500D Field Guide (2009), John Wiley & Sons Publishers
* Canon EOS 50D Field Guide (2009), John Wiley & Sons Publishers
* Canon XS/1000D Field Guide (2008), John Wiley & Sons Publishers
* Canon XSi/450D Field Guide (2008), John Wiley & Sons Publishers
* Canon 40D Field Guide (2008), John Wiley & Sons Publishers
* Canon EOS 5D Field Guide (2008), John Wiley & Sons Publishers
* Canon EOS Digital Rebel XTi Field Guide (2006), John Wiley & Sons Publishers (more than 1 year in the top 10 on the Amazon.com digital photography bestseller list)
* Canon EOS 30D Field Guide (2006), John Wiley & Sons Publishers (Amazon.com digital photography bestseller)
* Exposure and Lighting for Digital Photographers (2007) (co-author), John Wiley & Sons
Publishers
* Canon Digital Rebel Field Guide (2005), John Wiley & Sons Publishers (more than 18 months on the Amazon.com digital photography bestseller list)
* Adobe Camera Raw Studio Skills (2006), John Wiley & Sons Publishers

* Teach Yourself Visually Digital Photography, 2nd Edition (2003), John Wiley & Sons
Publishers


Photoworkshop.com's Double Exposure online magazine, managing editor

Freelance articles have appeared in PHOTOgraphic, and Popular Photography &
Imaging magazines

Sample articles: Who Said Macro Photography Is Only For Nature Subjects?
(PHOTOgraphic magazine)

Street Photography -- The Heartbeat Of The City (PHOTOgraphic magazine)


Client & Project List:
Overlake Christian Church (photography)
Various private portrait clients
National Association for the Self-Employed, Self-Employed in America magazine
(photography)
Retail boxes for various Microsoft products (photography)
MSN Photos (discontinued MSN Web site) (writing & photography)
Quill (Society of Professional Journalists magazine) (photography)
Dallas Morning News (writing)
Walking magazine (writing)
Texas Highways magazine (writing)
Unisphere (computer trade magazine) (writing & photography)
Methodist Hospitals of Dallas, CareFlite Air Ambulance multimedia slide show
(writing & photography)


Photography Competition and Exhibition:

2007: Honorable Mention in the Women in Photography "Portrait" competition.

2003: Selected photojournalism photos were exhibited at:
The International Photography Hall of Fame in Oklahoma City, OK.

Photography Gear:

High-resolution 35mm and medium-format digital SLR camera systems (See: Photo Gear)