By Charlotte Lowrie
With the great image quality and high resolution of the Canon EOS Rebel T2i, you're sure to get outstanding images. Here are a few tips to help you get the best from the T2i.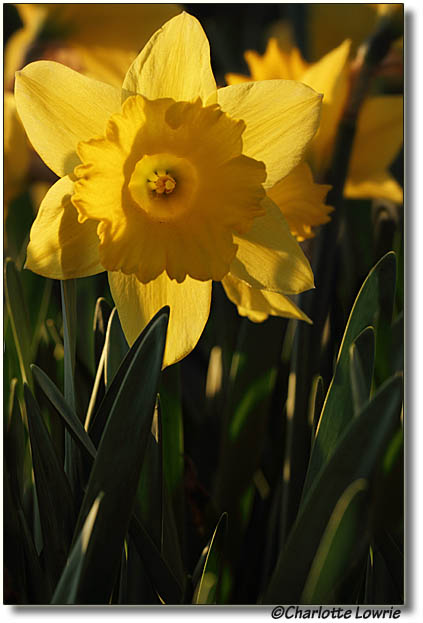 Get tack-sharp images. If you're having trouble getting sharp images, then be sure to watch the shutter speed at which you're shooting. Here is an easy guideline: If you are not using an Image-Stabilized lens or a tripod, then you can't handhold the camera and get a sharp image at a shutter speed slower than the reciprocal of the focal length. That sounds complicated, but it's easy to figure out. For example, if your lens is zoomed to 200mm, then the slowest shutter speed at which you can handhold the camera and get a sharp image is 1 over the focal length of 200mm, or 1/200th second. This is an easy guideline to remember, and it pays big dividends in getting tack-sharp focus.


You can shoot in bright sunlight. There are some subjects that you can shoot well in bright outdoor light. For example, flowers with transparent petals make great backlit subjects in bright sunlight. And the Rebel T2i's Evaluative metering system provides excellent exposures in backlit scenes. Just shoot the flowers from a ground-level position and include a sparkling blue sky in the background.

Use Custom Functions. In very low light, you sometimes have no choice but to increase the ISO, and that, in turn, increases the level of digital noise in images. If you have to shoot at a high ISO, then be sure use Custom Function II-5: High ISO speed noise reduction, and set it to Standard or Strong to help reduce digital noise.


Set a maximum ISO. With the T2i, the Auto ISO feature can crank up the ISO to 6400, a level at which digital noise is certain to degrade overall image quality. Take advantage of the ability to limit the highest ISO setting by going to the Shooting 3 menu, and selecting ISO Auto. I routinely set my T2i to a maximum ISO 800.


Check the histogram. Don't rely simply on the LCD preview image to determine if the image is well exposed. Instead, check the Brightness histogram. Just go to the Playback 2 menu, select Histogram, and then select Brightness to have the Brightness histogram displayed during playback. Then when you playback images, press the DISP. button two or more times to display the histogram, and evaluate it for overexposure. The Rebel T2i also shows areas of overexposure as blinking highlights on the preview image.


Use Highlight Tone Priority. Highlight Tone Priority extends the range of highlights to help prevent blown highlights in bright subjects such as a bride's wedding gown or a bright area in a nature scene. You can turn on Highlight Tone Priority using Custom Function II-6. With Highlight Tone Priority turned on, the ISO range is reduced so that ISO 200 is the lowest available ISO setting.


Setup for Movies before you begin shooting. The T2i Movie shooting mode is even easier to use and offers greater exposure control than previous models. But for professional looking results, be sure to setup the exposure, movie recording size, focus mode, white balance, metering time, Picture Style, and whether to use Auto Lighting Optimizer before you begin shooting.


Add your copyright. Entering your personal copyright information is easy. Just go to the Setup 3 menu, select Copyright information, and then enter your name and copyright details.


Protect the Rebel from the weather and elements. If you often shoot outdoors, be sure to protect the Rebel from moisture, dirt, and sand. You can use something as simple as a plastic bag, or you can get a weather-proof cover from Storm Jacket, Kata, or other companies.


Learn to use reflectors. If you enjoy shooting portraits, then be sure to have a variety of silver, white, and gold reflectors on hand to help redirect the light. Reflectors are lightweight, affordable, and provide lovely light for portraits.
Related articles:
Related online course: