By Charlotte Lowrie
I recently joined Google+, another in the burgeoning list of social networks. At first, I signed up to see what all the fuss was about, and I doubted that I would devote any time to it. After all, keeping up with FaceBook and Twitter, as well as with this and another Web site already consumes more than the spare time that I have available.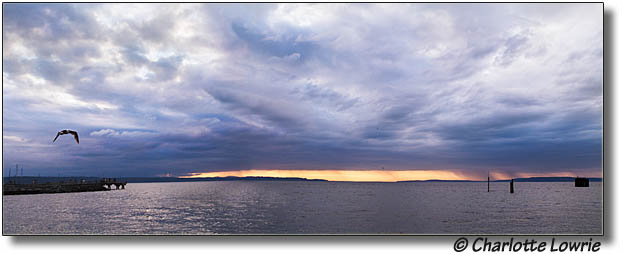 But I was happily mistaken about getting involved in Google+. Very quickly I learned that Google+ has a strong community of outstanding and accomplished photographers who are actively sharing not only their passion for photography, but also their love of all things creative--from writing about their photography to sharing insights on shooting, composition, fine art, and more. While there is no replacement for FaceBook for keeping up with friends and family, Google+ is definitely the place to be if you want to be involved in an active and inspiring community of photographers.
While Google+ has a bit of a learning curve, there are good articles on the Web that provide an introduction to setting up your page and finding friends and photographers to follow. Google+ also offers "Hang-Outs" where a limited number of people can share live discussions. I have not participated in a hang-out, and they can fill quickly, but I hope to participate in one soon.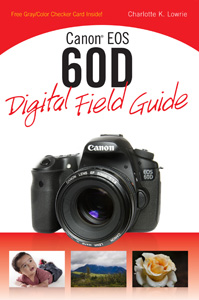 In addition, there are "lists" of top Google+ photographers, and the lists pop up on the main page frequently, so it's easy to quickly locate inspiring photographers to put in your circle of friends, acquaintances, or to follow for inspiration and learning. There is also a list of the most inspiring photo albums that gets updated periodically.
If you haven't joined Google+, I recommend joining. I think that you will find that it is very useful and inspiring.
If you join Google+, be sure to add me to your circle. You can also follow me on Facebook and Twitter (CharlotteKL).
My second recommendation this month is a creativity video on Vimeo: Ira Glass on Storytelling. While this video concentrates on writing, the concepts are easily applied to photographers. So don't miss this excellent piece.
In the meantime, I wish you many great images!
Also be sure to check out my book, the Canon EOS 60D Digital Field Guide.
Additional articles: